September 27, 2021
Thank You for Your Support!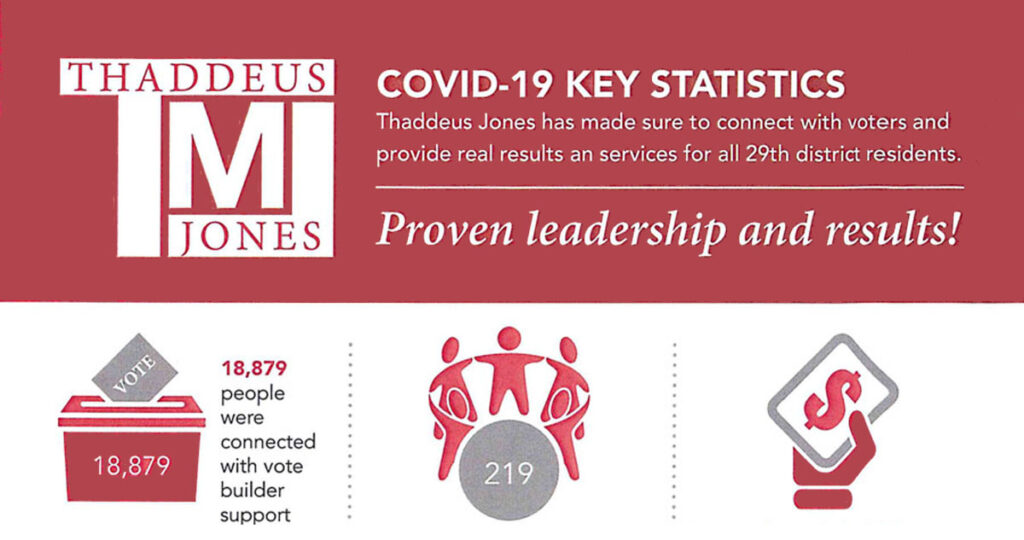 Dear Friend and Supporter,
I am writing to thank you for your generous donation to my fundraiser. The funds raised will be used for my upcoming 2022 re-election for 29th District State Representative.
In an effort to remain engaged with my residents, my offics supported and spent nearly $37,500 on covid-19 related events, held supply give away and vaccination programs. For your review, please find the recap of these covid related events, which provided residents with needed supplies, food and senior directed meals.
Again, without your generous donation, I would not have been able to assist my residents during this crisis. I appreciate your support of my campaign and my community engagement events.
I look forward to partnering with you on events in the future. If I can be of any assistance to you, please call me at 708-275-1833 or via email at jonescalumetcity@aol.com